About Me
Aby is known for leaving everything scattered on her desk. Sometimes she leaves notes about new music addictions and books she wants to read, sometimes pieces of paper with scribbles about interesting things she found or even doodles of completely random nature.
It seems that one of her Luscos, you can see them as her minions of sorts, has decided to blog what her mistress leaves around...
What's lying around the desk? Find out here.
deviantART
Twitter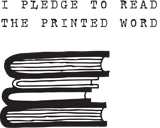 hullocolin reblogged this from mydarkenedeyes and added:

I just won a free print by this artist! Check her out on Facebook